Maricopa County IDA Bonds Help Seniors
Christian Care Cos. is investing $84 million in a 313-unit senior living campus in Surprise.
The 15-acre campus at 16477 W. Bell Road is the sixth Arizona campus the Phoenix nonprofit has built since it was founded in 1979.
Of the 313 units, 255 are independent-living, 42 are assisted-living and 16 are memory care units. The memory care area has the ability to ad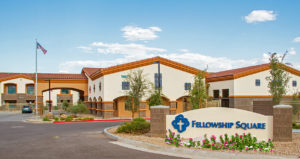 d 16 beds to become companion suites, which would bring the total number of units to 329, said John Norris, senior vice president of Christian Care Cos.
The project is being financed with $66 million in Maricopa County Industrial Development Authority tax-exempt bonds and another $18 million in equity provided by Christian Care Cos., Norris said.