Andrew M. Cohn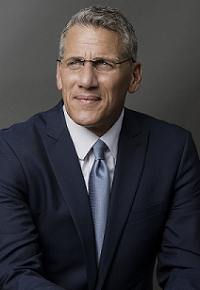 Andrew Cohn is an active real estate and securities investor based in Phoenix, Arizona. He is a native of Great Neck, New York where he spent his childhood.  He then migrated to Arizona where he graduated with a degree in business from the University of Arizona.  His talents have led him to various aspects of real estate, development, lending, corporate ownership and utilities. (Global Water, GWRS, NASDAQ) Additionally, his many business pursuits have involved investment in numerous startup companies, while mentoring young entrepreneurs as they set up, fund and run newcos.  Andrew has had ownership and advisory roles in the development of Spiritual Gangster, Carbon 38, Birdiebee and many others.
FOCOS has been a charity that is near and dear to Andrew's heart. Once introduced, following a successful complicated procedure by Dr. Boachie in 2011 on his son Matthew, there was no way to not actively support and enthusiastically participate in the organization.  Dr. Boachie's passion and humility are infectious and require a call to action.  As a FOCOS board member he has enjoyed contributing to the mission of FOCOS and the fundraising which aids in the commitment to obtain the highest level of patient care at the new world class hospital in Ghana for the people of West Africa and beyond.
Andrew and his wife, Amy, of 30 years have two children Matthew, age 27 and Alexa, age 29.  Together Andrew and Amy support each other in their dedication to philanthropy and community.  Between them they sit on multiple boards of charitable organizations including but not limited to FOCOS, the United States Holocaust Memorial Museum, the Barrows Neurological Institute, the Arizona Diamondbacks Foundation, Checkered Flag Run Foundation, and the Phoenix Aviation Advisory Board, "PAAB". Andrew was recently appointed by President Trump to the United States Holocaust Memorial Museum to chair the Finance Committee.  He has chaired the PAAB board, which has been instrumental in the growth and development of the four airports domiciled in Arizona, and he has continued to remain on the panel since 2003.  Andrew additionally commits his time doing pro bono work presiding over mediation and arbitration proceedings for the Appellate Court of Arizona, Superior Court of Arizona, the Arizona Bar Association and private parties.
His passion is family, citizenship and finding a way to heal the world through the expenditure of time, energy and financial resources.