Jose Martinez
Jose Martinez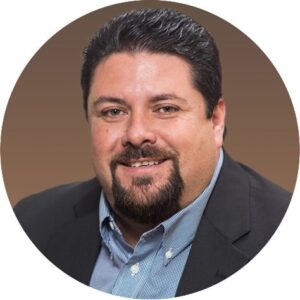 With over 20 years of experience in non-profit management, and fund development, Jose Martinez serves as both Executive Vice President of Economic Development, and President of Prestamos CDFI, LLC. Mr. Martinez is responsible for the strategic direction and oversight of Prestamos – a subsidiary lending division of Chicanos Por La Causa, and also leads CPLC's strategy to improve economic conditions in low-income communities by providing investments and services that lead to job creation and economic prosperity. Mr. Martinez also provides strategic direction for CPLC's Opportunity Zone initiative.
Under his leadership, Prestamos has more than tripled its annual lending, deploying over $89 million (2011-2018), and has led the institution in providing access to capital and technical support to small businesses and economic development projects in Arizona, Nevada, New Mexico and Texas. In 2018, Mr. Martinez had recorded and managed a portfolio of over $52 million in assets.
Mr. Martinez has dedicated over 20 years to CPLC in various capacities, including his service as Vice President of Strategic Initiatives. Throughout his career, he has raised over $165 million for CPLC programs and joint ventures.
Mr. Martinez holds a bachelor's degree in Communication and a Master's in Business Administration from Arizona State University.