Fuerza Local helps Hispanic Business Owners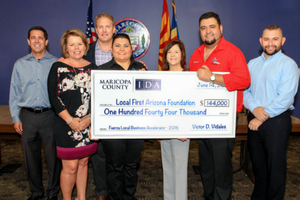 In 2013, Fuerza Local launched a business accelerator program to educate Hispanic business owners.  The program lasts six months and includes classes taught in Spanish that help new owners overcome the hurdles startups have to tackle, such as acquiring credit and networking.
They were able to expand their program to Avondale, Mesa and Maryvale because of a grant from the Maricopa County IDA.